The Pasadena Partnership Board is the primary decision making body for the Pasadena CoC. Board members determine the policy direction of the Pasadena Partnership and ensure that the CoC fulfills its responsibilities as assigned by the U.S. Department of Housing and Urban Development (HUD). Additionally, the board oversees and approves the work of Pasadena Partnership committees and workgroups.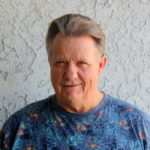 Michael Watkins
The Pasadena Partnership is soliciting applications for Board members. The Pasadena Continuum of Care will hold elections in early 2019.
Download PDF
The Governance Charter, which is updated annually, outlines the composition, governance structure, responsibilities, and regulations of the Pasadena Partnership for the purposes of achieving its mission.
Download PDF